Return to CALL resources page | esl_home index
Webheads: Main Page | Welcome | Students | Virtual Community | Online Class | Chat Logs
Next visit, start at http://www.netword.com/webheads
---
Meet Choi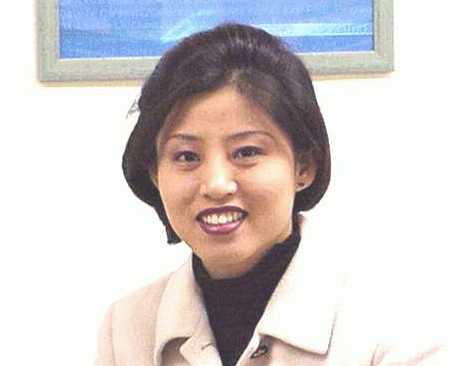 Here's what Choi particularly likes about the Webheads class
Finally we've got together to talk to each other. I am really glad to know all of you especially Vance.
My name is Choi Hae-Young where Choi is my family name. It is rather difficult to pronounce my last name Hae-Young so my foreign colleagues at work just call me CHOI. I am a Korean from the Republic of Korea, the south, which will co-host the World Cup event in 2002 with Japan.
I am a 28 year-old woman who got married last November. I tried to join your real-time conversation class this October but couldn't due to my marriage.
I use much English at work in both speaking and writing. I work for Bridge which is a USA company. Bridge sells real-time financial information to banks and other companies. This information is very expensive because it is real-time, which requires a great deal of fine network. I can see the Dow-Jones index going up and up without losing one tick here in Korea. All kinds of information including Foreign Exchange, Equity, Bonds, News and etc. is provided.
My husband and I are planning to go to MBA school in the states next fall. Having good essay writing skills is crucial for admission to such a program. The competition is very high to get this opportunity to do an MBA. It is worse for foreigners. It is driving us both crazy. I try to study every day after work. However it is real hard to get time after I get back home and have dinner. I usually get home between 7:30 and 8:00. I wish I could get home earlier.
I am concentrating on the TOEFL and I will have a test this coming Saturday. The next test is the GMAT which I have never tried before. I am not afraid of these, rather I am actually enjoying them. Everyone wish me luck.
I lived in Malaysia when I was a high school student for three years and attended the British International school. I graduated from Ewha Woman's university which ranks among the top 10 universities in Korea. I am not exaggerating, but I am just proud of my school.
I am really happy to join your writing class and anxious to meet you.
Choi has written on the following Webheads writing projects. Read what she has to say about ...
---
Use your browser's BACK button

to return to a previous page

For comments, suggestions, or further information on this page, contact Vance Stevens, page webmaster.
Last updated: March 22, 2000
---