Return to CALL resources page | esl_home index
Return to the Webheads page
Return to the Webheads Students page / the Virtual Community page
Next visit, start at http://www.netword.com/webheads
---
Read about Michael's typical day
Find out how Michael met Elizabeth
Read what Michael says about his hometown, Adelaide
Meet Michael Coghlan
Hi there. I'm another EFI teacher who you will meet if you go to the Palace classes.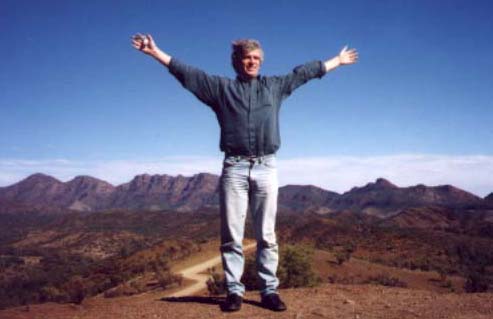 Michael's House
I live in a typical Australian house - a single storey house with a front and back garden. If you would like to know more about me please visit my website at http://www.chariot.net.au/~michaelc/
Michael's Listening Lessons
From there people can click on 'go to lessons' and they'll find a sequence of about 10 exercises.
---
Use your browser's BACK button to return to a previous page
For comments, suggestions, or further information on this page, contact Vance Stevens, page webmaster.
Last updated: March 30, 2000
---